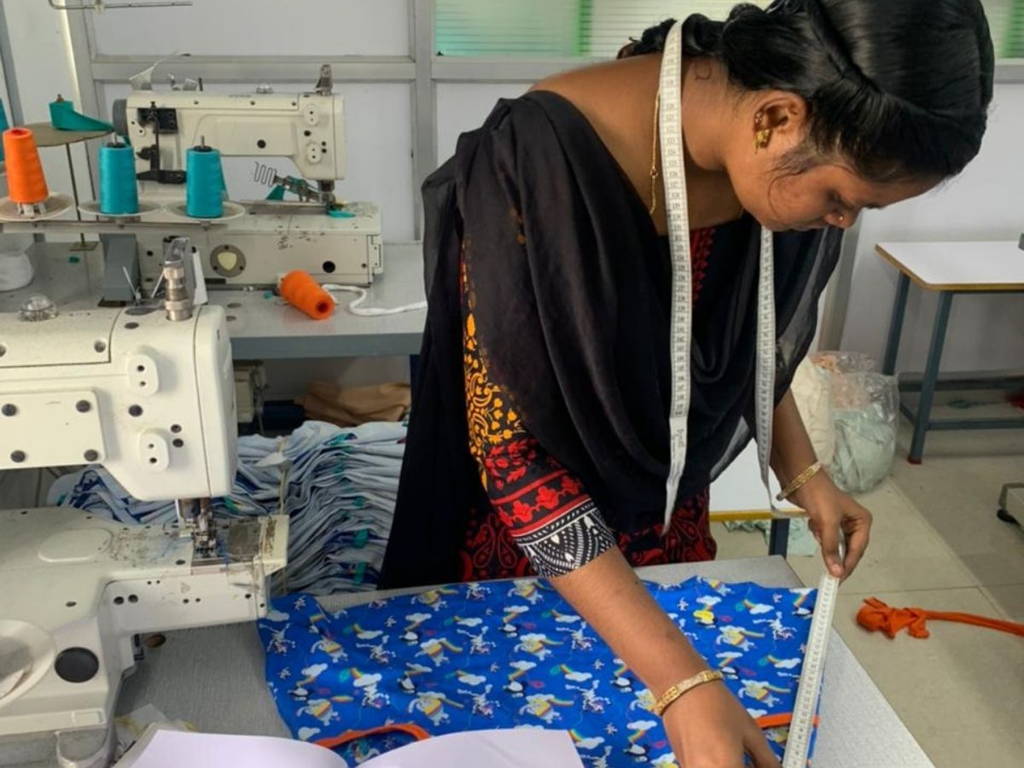 Behind every piece of clothing there's a story
Meet the people behind our story
We're very proud to be working with our manufacturing partner, Shine Organic Clothing Company, based in south India. Not only are they highly skilled and GOTS certified, but they're also passionate about creating clothes sustainably. Find out more about our team and how our clothes are made below.
Our clothes are made from
GOTS certified Organic Cotton
Meet Gomathi. She's made many of our Ducky Zebra clothes. Gomathi and the rest of the team are proud to work in a GOTS certified factory. GOTS stands for Global Organic Textile Standard. And to be certified, the factory needs to follow strict social and environmental criteria. In a complex industry, which often lacks transparency, this provides real reassurance and peace of mind.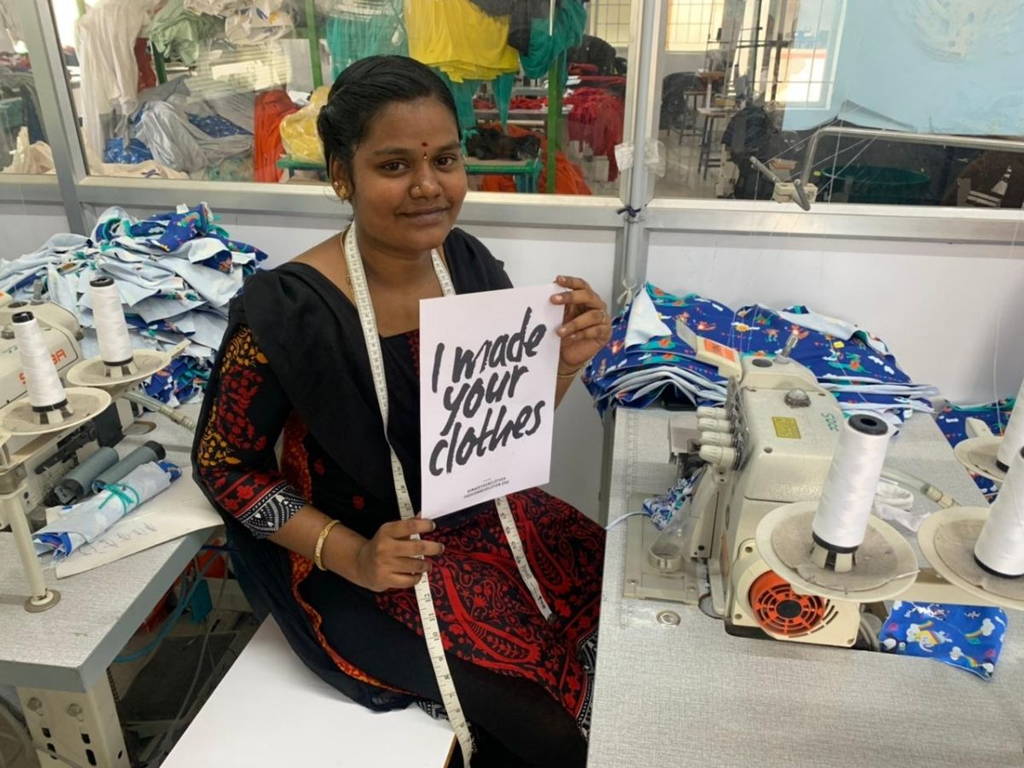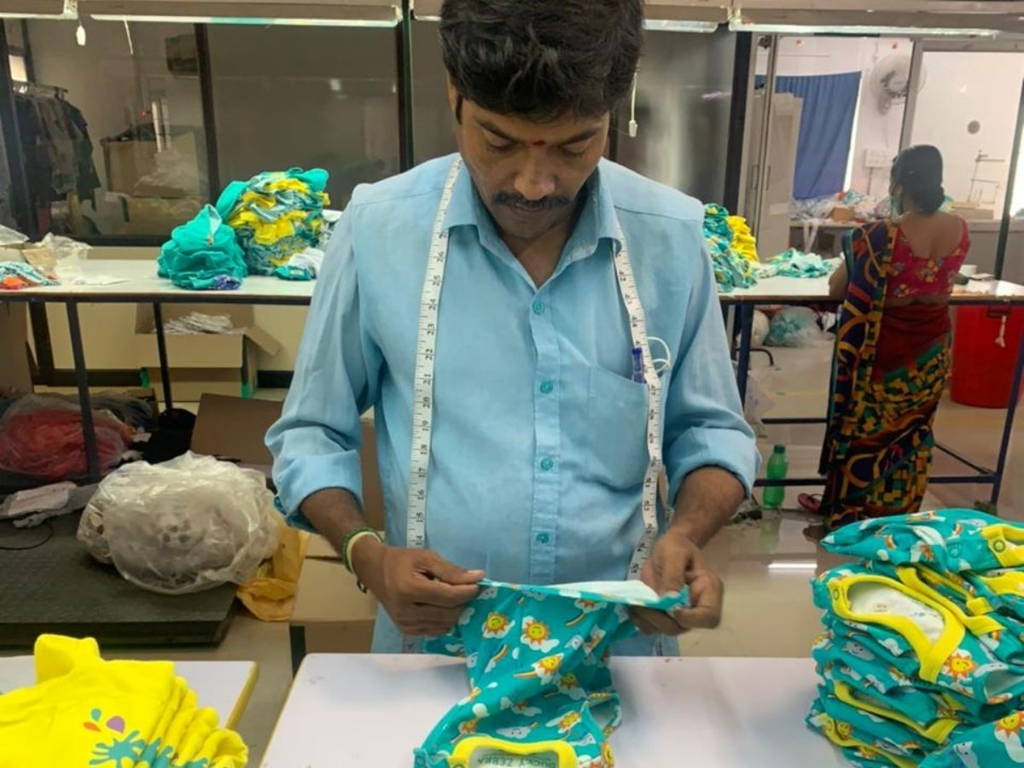 We believe in quality over quantity
Slow fashion, made to last
Our factory actively promotes low minimum order quantities, with a 'think big, start small' philosophy. Their approach means we can create small volumes of high quality garments, reducing any potential waste, and allowing us to test and learn as we go.
Here, you can see Guna, whose sole job is "to find mistakes" on our finished garments. He checks every single item with a critical eye, ensuring that the quality of our clothes is top notch.
We care about the environment
Currently 50% of our factory's power comes from solar energy and soon this will be 85%. They harvest rainwater, which helps to save the groundwater level, and recycle all waste water. Plus, our fabric (all organic cotton) is digitally printed rather than screen printed. Although this is more expensive, it offers a higher quality and is better for the environment. It uses less water, less energy and less ink compared to screen printing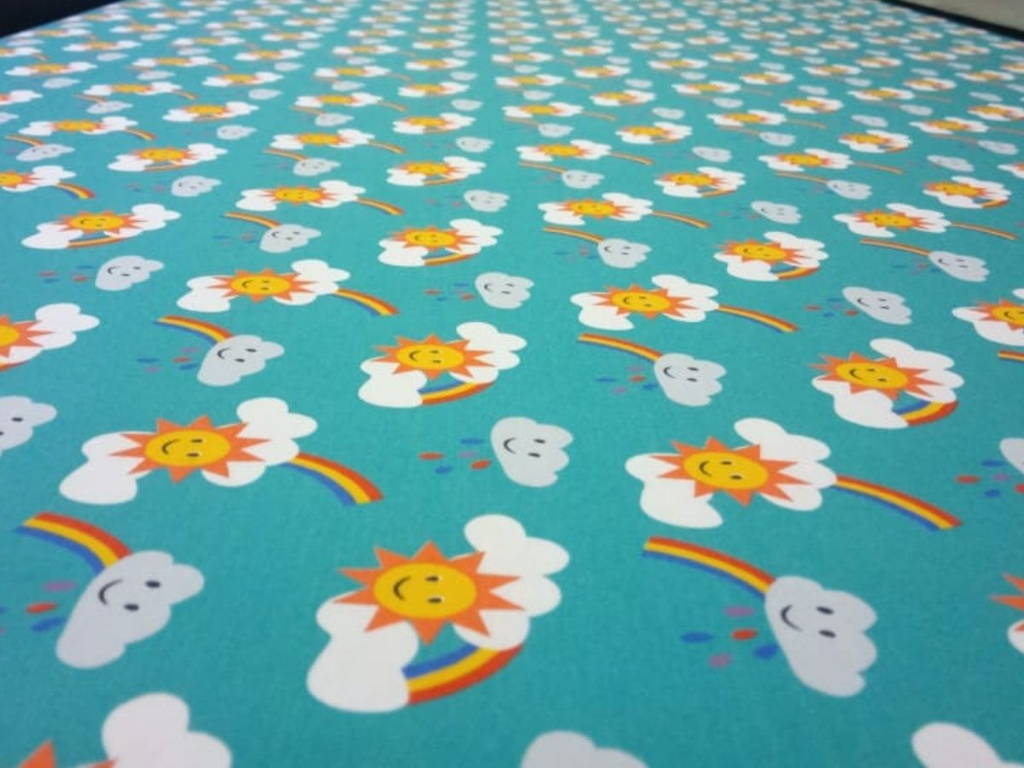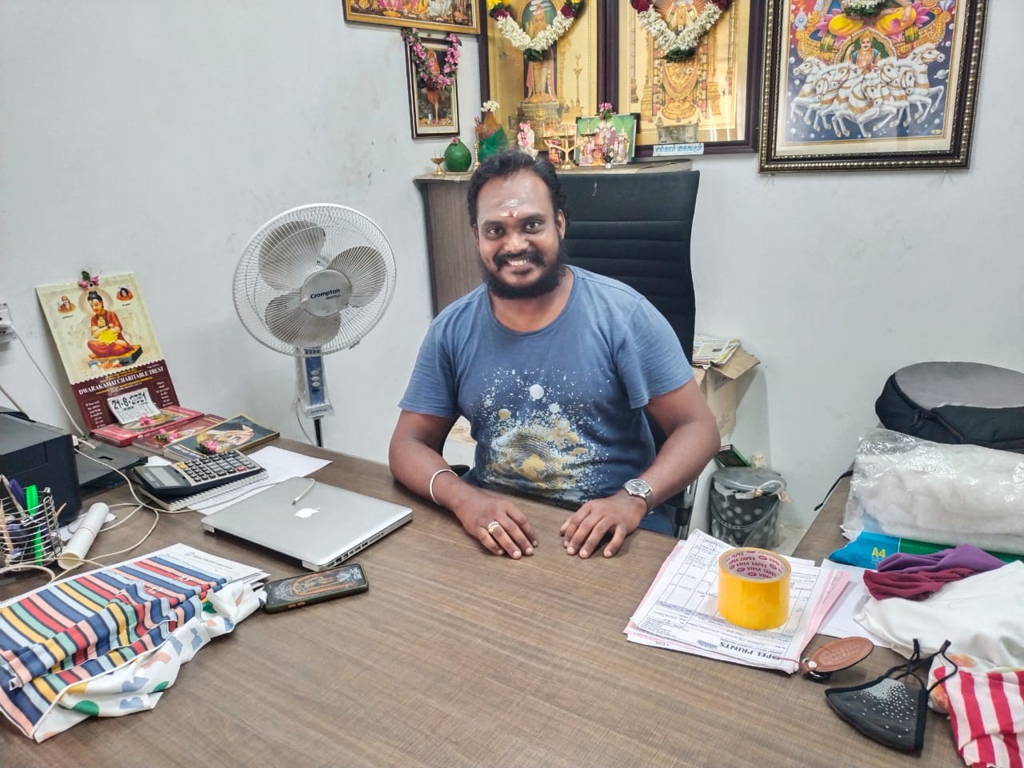 We couldn't have done it without him
Many people have been involved with the production of our Ducky Zebra clothes, but AB is firmly at the heart. From day one he's been involved with the planning of our range, the making of our fabric, the pattern of our clothes, the welfare and happiness of the team and the overall quality of our items.
While AB has years of experience, nothing could have quite prepared him for working during Covid. We can't thank him enough for his compassion, care and support.
What's the story behind your clothes? Why not ask other brands #WhoMadeMyClothes. This helps encourage them to be more transparent and open about where their products are made, and by whom.